The scorching summer heat, the ice in the harsh Nordic winter, the copious rains of the mid-seasons, but also brackish, humidity and ultraviolet rays, they are all conditions and atmospheric agents that put a strain on any speaker.
In general, any element installed outdoors can undergo very different and extreme conditions, especially an acoustic speaker. We would like to stress that as well as being weatherproof, an acoustic speaker must reproduce a quality audio, that is the goal for which it should be used.
If you think about it, over the years companies have tried to satisfy this need for installers and system integrators flooding the market with products that are on one hand, resistant, but on the other hand, they are no match for fidelity and acoustic quality.
This is because, incidentally, it is not so easy to use robust components suitably treated against atmospheric agents and obtain high-level sound performance at the same time. We must remember that we often have to deal with devices that contain components and technologies that are often "delicate" and they must be powered by electricity in order to function properly.
LIDO by HELVIA was born after a careful research of materials and technologies that only a company with the knowledge and ten-year background as Frenexport can guarantee. LIDO is in fact the perfect combination of quality and robustness and between performance and reliability.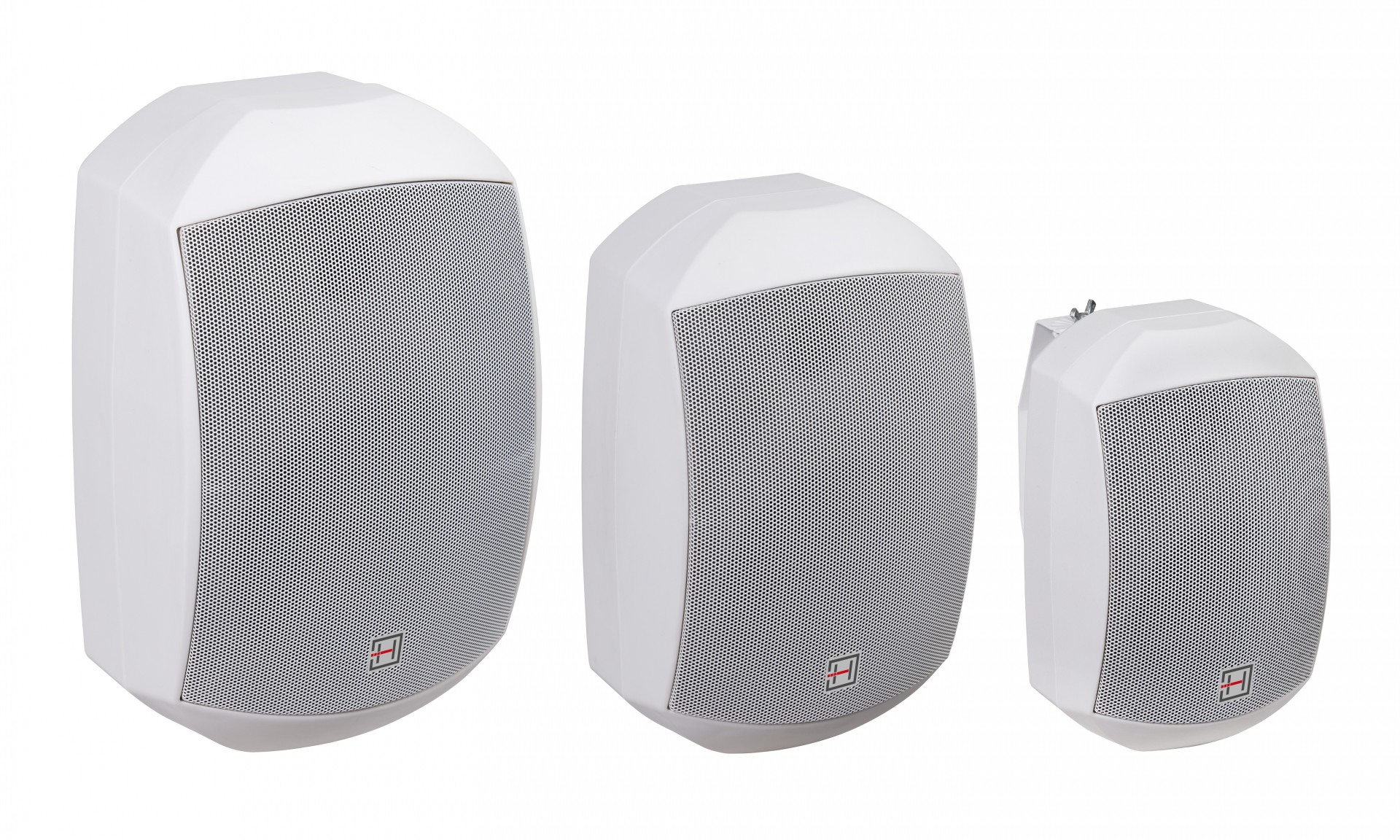 MAIN FEATURES
LIDO is a two-way passive full range speaker enclosing in a compact case with pleasant, rounded shapes a 6.5" woofer combined with a tweeter for the other 0.5" frequencies. The whole speaker has a weight of only 3,475 Kg with dimensions (WxDxH) of 205 x 182 x 328 mm.
Thanks to the woofers in PP, the cabinets in PP resistant to UV rays, the metal parts in stainless steel and the aluminum grill, LIDO obtained the compliance with the degree of protection IP65. This certification can guarantee absolute reliability and durability even in the most difficult environments (the name LIDO itself gives a good idea of the target of the product, ed).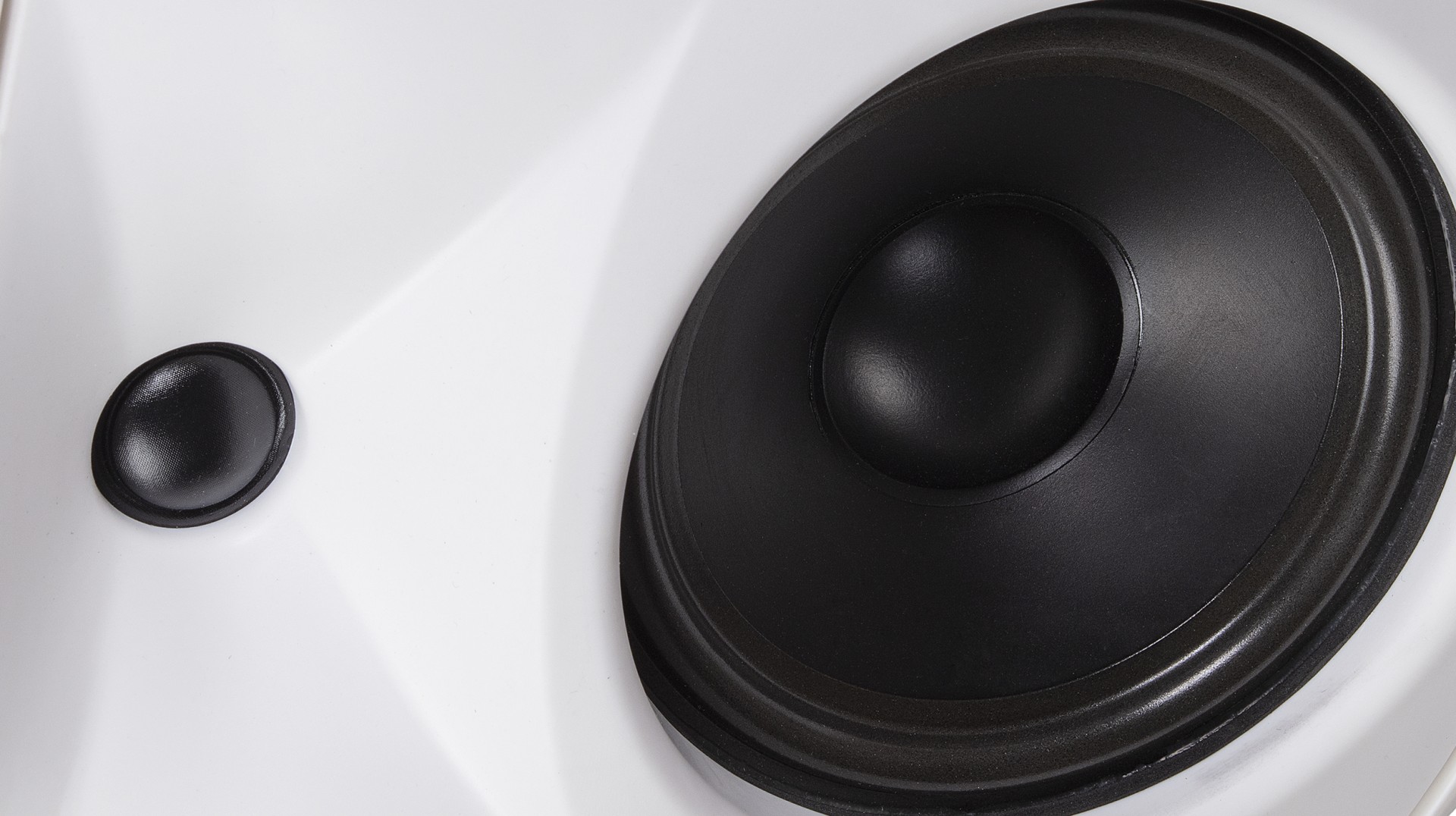 TECHNICAL SPECIFICATIONS
One of the most important features of LIDO - which can be extremely useful during the installation phase - is the possibility to work with different power conditions. The power-tap selector allows you to select 3 powers and adapt the speaker to 100V or low impedance systems. With a 70V power supply it can express a power in Watts of 5W - 10W - 20W (depending on the impedance) and with 100V it can generate 20W - 30W - 40W.
The maximum RMS power at 8 Ohms is 40 Watts while the frequency response (-10dB) goes from 65Hz-18kHz, which allows LIDO to reproduce even the low frequencies in a convincing and sufficiently full-bodied way.
The custom 6.5" high excursion transducers always guarantee a clear and defined sound providing high audio quality even at high sound pressures.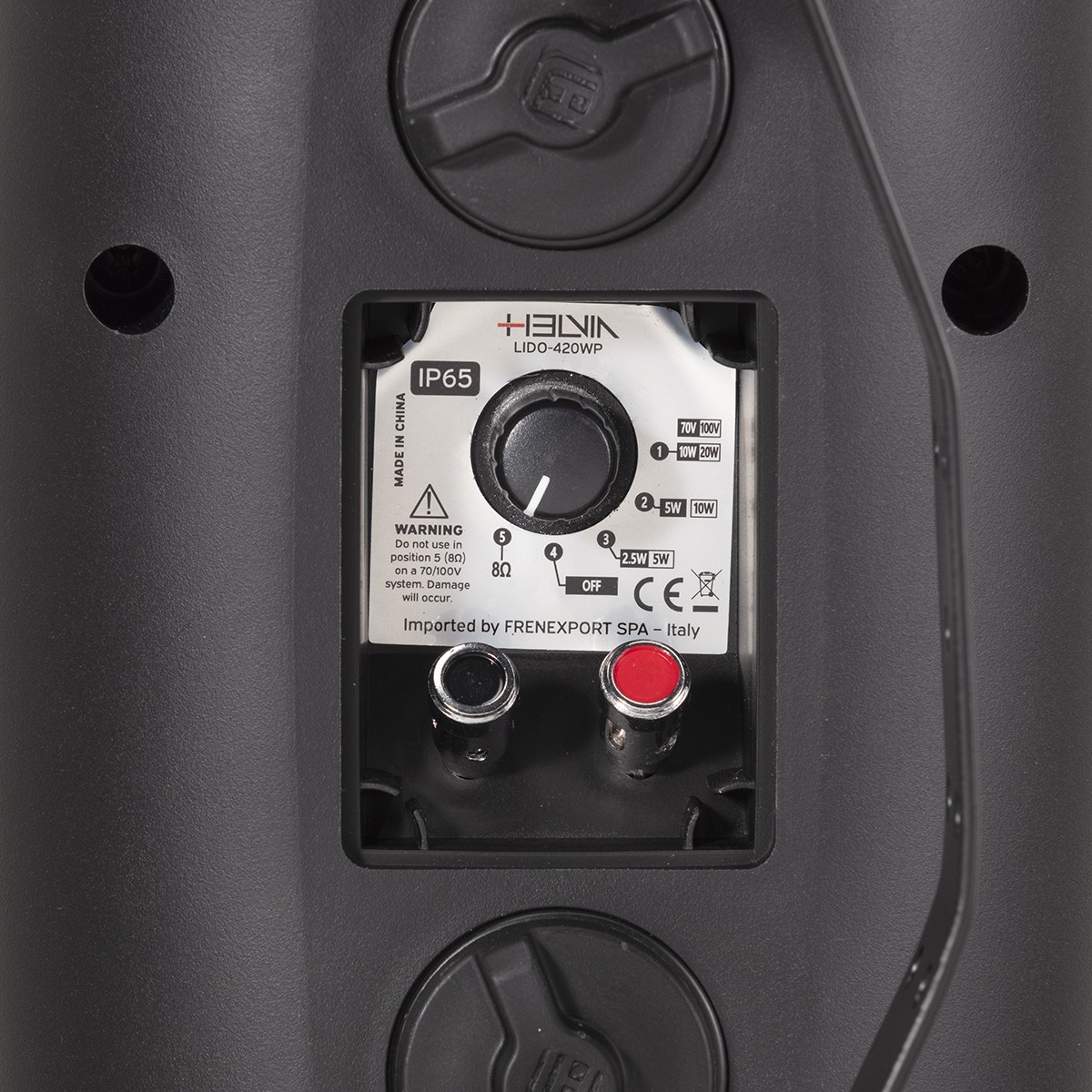 RIGGING AND ASSEMBLY
The compact dimensions and the low weight make this speaker with a refined and modern shape ideal to be placed in any environment. It can be placed both indoors and outdoors, in plain view even as a furnishing accessory in elegant locations where design, color, and discretion play an important role. The C-bracket for wall mounting allows you to adjust the horizontal (+55°/-55°) and vertical (+20°/-20°) position to make installation even more versatile and simple, also facilitated by a convenient recess that houses a potentiometer for quick voltage selection and two high quality connectors.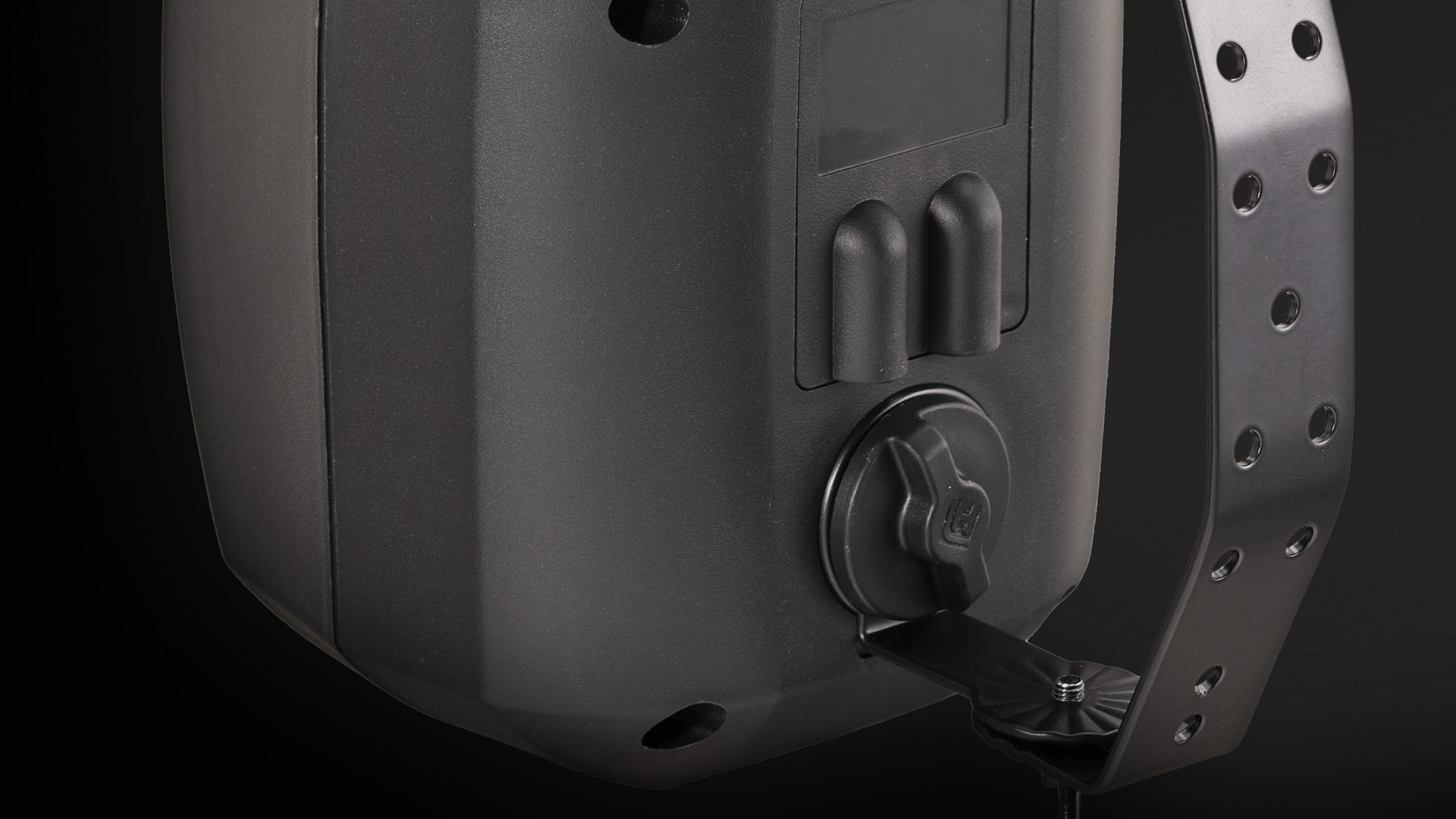 WHY YOU SHOULD CHOOSE LIDO
LIDO by HELVIA is a product that fully reflects the basic philosophy of the brand owned by Frenexport: reliability, quality, practicality. HELVIA aims to offer installers products that are functional, engineered and assembled with the best technologies that the market can offer, always seeking the highest quality at an affordable price. In addition to this, another important aspect to consider, is that HELVIA pays great attention to customer service, from the purchase phase to installation up to after-sales support. Since HELVIA is the manufacturer of almost all the components and having full control over the production, it is also possible to request special colors and finishes so that you can create your own customized installation in perfect harmony with the environment, whether internal or external.
For more informations: info@frenexport.it
www.frenexport.it